Hire your camera crew from Munich - Germany for your next ENG / EFP or film project.
You need an english speaking cameraman or camera crew in Germany?
Then give us a call. We look forward to hearing from you!
We´d love to be your tv crew or film team in Germany! Just contact us for your camera crew hire.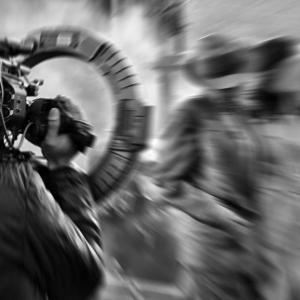 Professional camera team from Munich
We are a camera and broadcast service provider with many years of international experience in the area of TV production.
Are you looking for high quality images for your TV broadcast, documentary report, ENG, EFP or video production?
You are looking for a professional english speaking cameraman or a camera crew from Germany using the latest filming technology?
You would like a DOP, Cinematographer, lighting cameraman or camerawoman for your next shooting?
Then you have found the right place! We speak english and work for you worldwide! Contact us for camera crew hire.
German cameraman and CAMERA crew WITH EXPERIENCE
We are experts in our field.
Whether it's a documentary, broadcast TV report or news feature: we create images and arouse emotions!
With our camera technology, our english speaking film team, camera crew and our know-how we have filmed, accompanied and advised many television formats over the last years. These include among others:
Germany's next Topmodel by Heidi Klum (für ProSieben, Redseven Entertainment)
Die Höhle der Löwen (für VOX, Sony Pictures)
No Body is perfect (für SAT1, Tresor TV)
Das Sommerhaus der Stars (für RTL, Seapoint)
Ewige Helden (für VOX, Tresor TV)
Hochzeit auf den ersten Blick (für SAT1, Redseven Entertainment)
Verrückt nach Meer (für BR/ARD, Bewegte Zeiten Filmproduktion)
Profit from this experience for your next project!
You can find more references here:
BEST LIGHTING EQUIPMENT AND STATE-OF-THE-ART CAMERA TECHNOLOGY
black@white media provides the camera crew for your production.
The production team consists of a lighting cameraman/woman and a sound recordist including filming equipment and vehicle.
Our production team and camera crew is based in Munich / Germany. This is our home base from which we set off to any corner of the world to film your project. We speak english fluently.
Upon request, we can also offer you staff for the producing, realisation, editing and direction of film projects.
Thanks to our mobile editing suite, we also have the possibility to edit the material directly on site – with auxiliary heating and air conditioning in our production vehicle.
black@white media attaches great importance to good lighting. Well-adjusted lighting for our protagonists is one of our passions and is highly appreciated by our customers.
A large selection of portable lighting equipment helps our camera team to meet your requirements!
Equipment of our Camera Crew
Sony PDW F-800 XD Cam HD
Sony PXW FX-9 HD/2K/4K/6K bis zu 180 fps
Sony PXW FS-7 HD/2K/4K/bis zu 120 fps
Sony Alpha 7 SII HD/2K/4K bis zu 120 fps
Sony HXR-NX3D1E HD/2K für 3D Produktion
Canon C300 HD
Special Cameras and a variety of GoPros
Schnittplatz Final Cut X
Licht, Gimbal, Dolly,
Drohne: DJI Mavic2 Pro; DJI Spark
Wir sprechen Englisch!
Book your experienced and camera crew from Munich – Germany with a professional cameraman or female camera operator including the fully kitted broadcast equipment.
Buchen Sie unser professionelles EB-Team oder Kamerateam inkl. Kameramann bzw. Kamerafrau. Wir sind für Sie unterwegs. Ob regional in und um München oder weltweit. Ausgestattet mit professionellem Ton- und Kameraequipment.
Das professionelle EB-Team aus München mit Kameramann und Kameraequipment.